Hydrochem obtains ISO 19443 certification, specific to the nuclear sector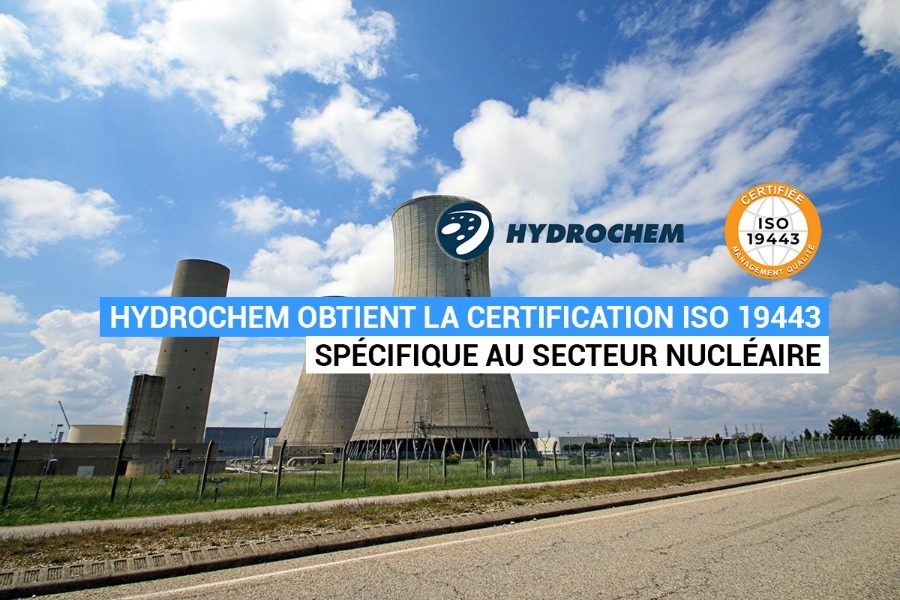 All Hydrochem teams are proud to announce that they have obtained ISO 19443 certification, awarded by the DNV organization. ISO 19443 certification highlights our company's ability to collaborate actively and sustainably with players in the nuclear industry.
Based on ISO 9001 and integrating the specificities of nuclear constructions, ISO 19443 certification supports our expertise and our skills, in an environment where traceability, reliability and sensitivity to safety are essential. We confirm the ability of our employees to provide services to the highest quality standards.
A qualification guaranteeing safety and security
The ISO 19443 management system supports:
Our internal measurement, evaluation and continuous improvement process,
The culture of nuclear safety anchored in our actions,
· Standardized requirements in terms of products and services,
An offer in line with the expectations of major players and principals in the nuclear sector.